Spring Hair Trend - Crown Braids
Stars are channeling their inner princess with this fresh, regal version of a classic updo.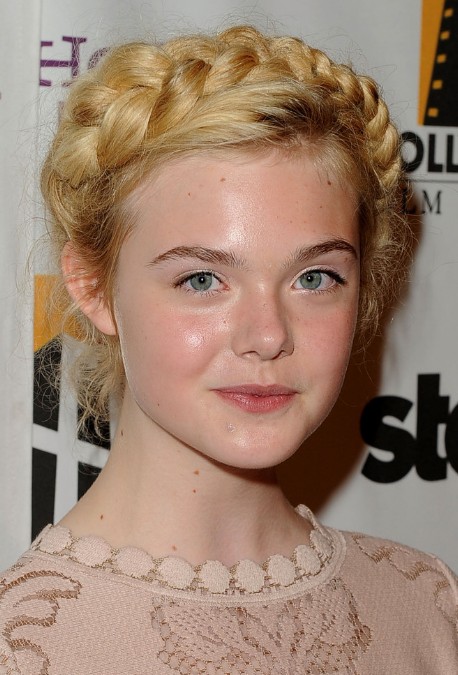 Elle Fanning rocks a crown braid on the red carpet.
1) Make a deep side part.
2) Divide strands along the hairline into three even sections and French braid, incorporating more hair as you move toward the back of the head. Repeat on the other side.
3) Tuck ends under and secure with bobby pins that match your hair color.
Julianne Hough works a crown braid at an industry event.